Skilled Pediatric Dental Care
As a pediatric dentist, Dr. O'Callaghan has two years of additional specialty training following his four years of dental school. During his residency, Dr. O'Callaghan had extensive training in infant oral health care, trauma management, cavity risk assessment, growth and development, interceptive orthodontic management, administration of sedation medications, treatment of children and special needs patients in the operating room, and general restorative treatments. A child's mouth is constantly growing and changing so treatment is approached differently for children than it is for adults. Our staff at Gaines Pediatric Dentistry is expertly trained in oral care for children of all ages. Whether you are looking for infant, special needs, or toddler to teenage dental care, we've got you covered!
Education Matters
General Dentist
Pediatric Dentist
College
Doctorate
Pediatric Residency
Comfortable and Fun Office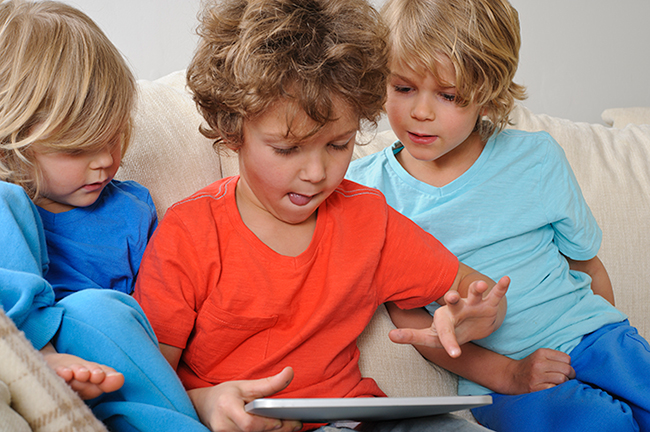 We understand that a trip to the dental office can be intimidating for people of all ages. That's why our office offers a fun environment for everyone! We have TV's in the lobby and treatment rooms, WiFi access, and amenities for your kids including a play area with children's books, toys, and iPads. Don't worry parents, we haven't forgotten about you either; while your child is enjoying games you can sip your complementary coffee from our Keurig coffee maker. Our expert staff is kind, gentle and fun. We will do everything we can to ensure your child is at ease and relaxed.
It's important that your child feel comfortable and relaxed with us so we can build a trusting relationship together. Not only will this allow future visits to go smoothly, it will lay the foundation for a lifetime of healthy smiles!
Calming Sedation Dentistry for Kids
As a pediatric dental specialist, Dr. O'Callaghan knows that children can get anxious when they visit the dentist. We offer a number of sedation options to help your child feel comfortable during their treatment.
Nitrous oxide, more commonly known as laughing gas, is great for children with minor dental anxiety. It smells sweet and helps them feel very relaxed while our team works. Plus, just a few minutes of breathing regular air completely reverses its effects. It's safe for children of all ages. For children with moderate dental anxiety, or those going through treatment that is a little more extensive, Dr. O'Callaghan may recommend sedation.
If your child needs extensive work or is extremely nervous, Dr. O'Callaghan has hospital privileges at Spectrum Health and routinely provides dental treatment in the operating room. If Dr. O'Callaghan recommends this option, your child will be closely monitored throughout his or her appointment by expert anesthesia staff. Your child's safety and comfort are our top priorities.
Read Our Reviews!