Dental Hygienists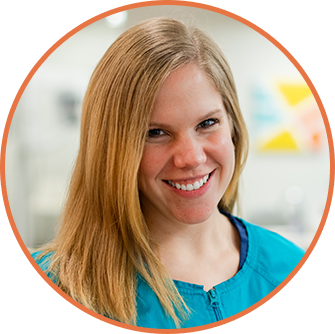 Megan
My name is Megan, and I am a dental hygienist. Even before I realized I wanted to be a dental hygienist, I knew I wanted to work with children. I started my education at Calvin College, and then later transferred into the Dental Hygiene program at Grand Rapids Community College. I am excited to be at GPD to watch the kids grow, overcome their fears, and learn how to grow up with a healthy mouth.
I live in Cutlerville with my husband and three small children. I am a huge Disney fan, and my favorite season is summer. I love to travel, go to the lake, read, and watch movies.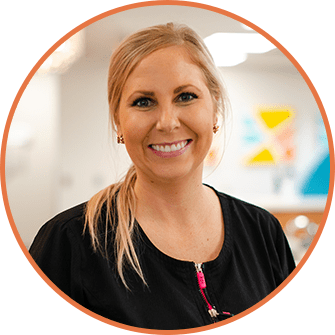 Ashley
I'm Ashley, a registered dental hygienist at GPD. I graduated from the Grand Rapids Community College dental hygiene program in 2013. I moved to Kentucky after graduation, where I worked in both pediatric and general dentistry. I am so happy to be living back in Michigan (where I grew up), and continuing my career in pediatric dentistry with GPD. Providing dental care and oral hygiene education to children is very rewarding. I enjoy introducing new patients to the dental hygiene experience, and guiding them through future appointments as they grow and their dental needs change. I also love to share any oral health knowledge or dental hygiene tips that I can with parents.
When I'm not in the office, I enjoy spending time with my family and friends, especially my husband, our two children, and our dog. I also enjoy boating, reading, and traveling.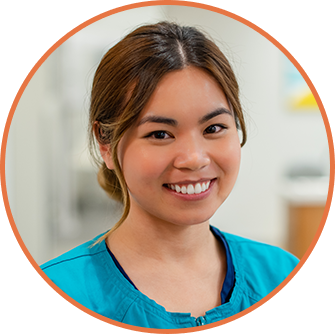 Yunie
Hi, my name is Yunie. I am a registered dental hygienist here at GPD. I graduated from Grand Rapids Community College in 2017. I love working with kids and love making each dental visit a fun time! I also enjoy educating and assisting parents to provide the best care for their child.
When I'm not at the office, I enjoy spending time with family and friends. I also enjoy traveling, playing games, and scrapbooking.

Dental Assistants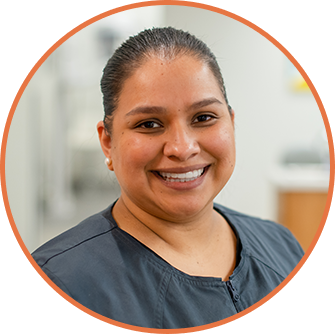 Marilu
My name is Marilu. I am a registered dental assistant at Gaines Pediatric Dentistry. I received my certificate in dental assisting in 2008 from Everest Institute, followed by my CDA through DANB in 2016. I earned my RDA from Washtenaw Community College in 2017. Working in a pediatric office is very rewarding and fulfilling for me. I enjoy working with our great staff, but the best parts of my job are the children. Every child brings their unique personality to the office, and I enjoy getting to know each and every one of them. They always keep things interesting.
When I am not fighting sugar bugs, I enjoy shopping, listening to music, and spending time with my boyfriend.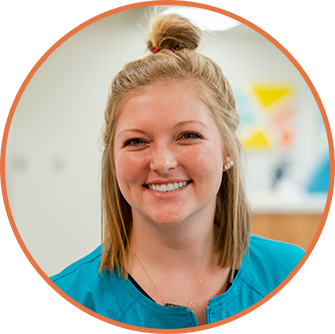 Chloe
My name is Chloe and I am a dental assistant. I started my career at GPD and absolutely love it. I am soon to be a registered dental assistant after graduation from the GRCC dental assisting program in the spring of 2020. I love dental assisting, especially at GPD, because I get to interact with so many different kids and their parents. I love when kids get excited after completing a difficult appointment.
I currently live in Byron Center but will be moving to Hudsonville in June after I get married! Some of my favorite hobbies include going to the beach in the summer, camping, playing games with my family, and playing soccer.

Front Office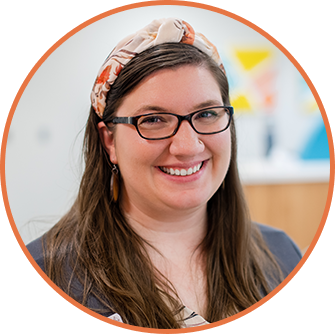 Lauren
Hello! My name is Lauren and I am the Office Administrator and Hospital Coordinator here at Gaines Pediatric Dentistry. I received my Bachelor's of Science in Allied Health Science from Grand Valley State University in 2017 and have worked in both healthcare and administration for several years before joining the team at GPD. Dentistry was a new field for me but I have loved learning and being a part of providing excellent care for kiddos and their teeth. One of my main goals is helping the office run smoothly so our patients and their families have the best experience possible.
When I'm not working I enjoy spending time with my husband, our four kids, and four dogs! My favorite hobbies include traveling, spending time outdoors, or curling up with a good book.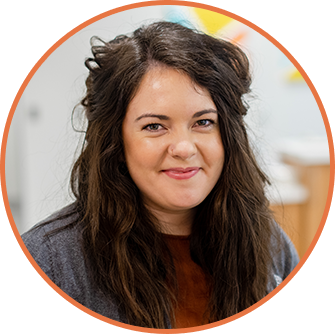 Emma
My name is Emma, and I'm the insurance and financial coordinator here at GPD. Accuracy and integrity are crucial in the process of insurance claim filing and billing. I strive to help our families maximize their dental benefits, as well as resolve any financial questions or concerns.
When I'm not in the office, I enjoy spending time with my husband and friends. I also enjoy photography, traveling, pub trivia, and hiking.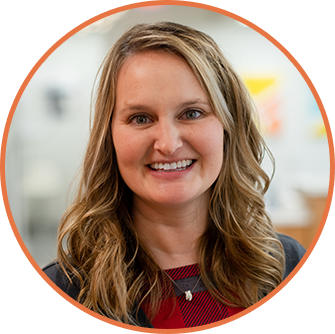 Autumn
I'm Autumn, the front desk receptionist at GPD, and I graduated from Pensacola Christian College in 2003. Customer satisfaction is my first priority. I would like our parents and children to feel comfortable having GPD be their dental home, and I strive to make every visit be the best experience possible.
I enjoy spending time with my three young kiddos when I'm not in the office. I also enjoy teaching my puppy new tricks. I like staying active with my family by swimming, riding bikes, and going for walks.